Member Spotlight – July 2019
Our Member Spotlight for the month of July is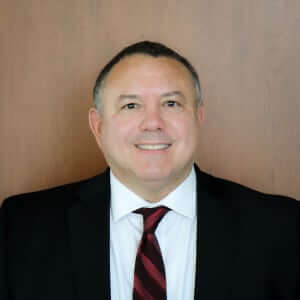 About Anthony:
Anthony Martinez is the Senior Small Business Liaison for the New Jersey Economic Development Authority (NJEDA), an independent State agency responsible for financing small and mid-sized businesses, administering tax incentives to retain and grow jobs, revitalizing communities through redevelopment initiatives, and supporting entrepreneurial development by providing access to training and mentoring programs.
Anthony explains that the NJEDA is committed to making New Jersey a national model for inclusive and sustainable economic development by focusing on key strategies to help build strong and dynamic communities, create good jobs for New Jersey residents, and provide pathways to a stronger and fairer economy.  Through partnerships with a diverse range of stakeholders, the NJEDA creates and implements initiatives to enhance the economic vitality and quality of life in the State and to strengthen New Jersey's long-term economic competitiveness.
As the Senior Small Business Liaison for the NJEDA, Anthony focuses on supporting small, minority, women, and veteran-owned businesses.  When he's not at the office, Anthony enjoys travelling and volunteering in the community with his spouse, Marino.
The NJEDA's programs are open to all eligible New jersey business owners and nonprofits.  Check out the highlights below for more information about how Anthony and the NJEDA can help support your business!