Member Spotlight – October 2020
Our Member Spotlight for the month of October is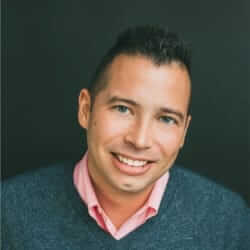 About Michael:
Established in 2015, MTR Therapy started off as a solo practice and quickly grew into a group practice with locations in Philadelphia, PA and Central New Jersey. We believe that everyone should have access to high quality and culturally competent mental health services. We aim to serve communities who are often left out of the conversation and who have historically been marginalized.
Our core values include:
Increasing Access – we accept some commercial insurance plans and state sponsored plans. Acceptance of insurance varies between sites. For those whose insurance we don't accept, we have developed different fee structures to make services accessible.
Moving beyond trauma-informed care – We specialize in trauma care integrating Eye Movement Desensitization and Reprocessing (EMDR) and Somatic Experiencing to help individuals process trauma. Our clinicians have advanced training in trauma care. We specialize in sexual trauma and trauma related to identity: race/ethnicity, cultural, gender, sexual orientation, and religion.
Commitment to Service – We believe in giving back to the communities we are a part of. We have an annual holiday drive benefiting the youth we serve in Mercer County, New Jersey and regularly sponsor events that are representative of the communities we serve.
Your mental health and wellness are our priority. We look forward to working with you.