Member Spotlight – December 2019
Our Member Spotlight for the month of December is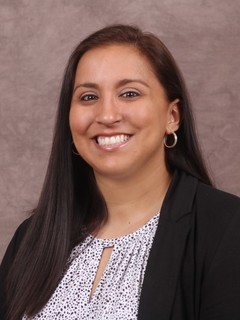 About Kaylee:
Kaylee Guerra is a Financial Advisor with Merrill Lynch, providing wealth management services for families, business owners, and foundations.
Asked to share a few words regarding her business, Kaylee said:
The other day, my team and I had a tough meeting with a prospective client.  He was worried about outliving his assets rather than having his assets outlive him.  We took a deeper dive into his assets and came up with a solution that would allow him to keep his current lifestyle and maintain it through retirement.
The solution was to refinance his current mortgage.  Seems simple enough, as the current rates have dropped tremendously.  He was 14 years into a 30 year mortgage, with 16 years remaining.  We were able to show him that by refinancing his current mortgage into a 15 year mortgage, one year less than what he currently had, he would save approximately $450,000 in interest payments alone.  The only change he would have to make was to budget an additional $28 per month for his new monthly payment.
When we met the client to go over our proposed plan to help him reach his goal, it was a wonderful feeling to see the look of relief on his face.  Knowing that he wouldn't be worried about not having enough.  He could live his life knowing that his assets were in the hands of a team that truly cared about his success.  This is one of many success stories we have as a team.