Member Spotlight – December 2020
Our Member Spotlight for the month of December is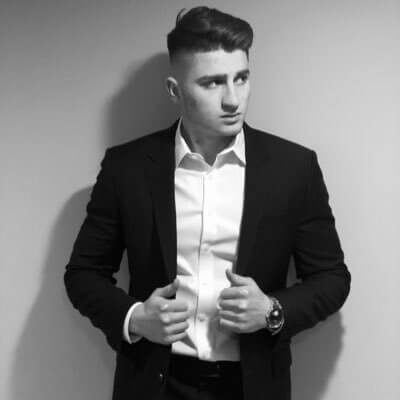 About Donovan:
Donovan Russo is a young multimedia creator, current MBA candidate at Seton Hall University, and author of "Steven's War," a book about an LGBTQ superhero that addresses themes of masculinity, patriotism and LGBTQ representation in society.
Ever since he was a young boy, Donovan has loved characters like Spider-Man, Batman, and The Avengers.  However, he noticed over the years that there were not many popular LGBTQ comic book characters for consumers to follow.
For that reason, when he was given the opportunity to write a book, Donovan decided that he wanted to not only add to the wonderful world that the comic book community has created, but to also provide more representation for a community too often neglected in media.
Donovan wants readers, and LGBTQ readers in particular, to know that they are not alone.  His LGBTQ superhero, Steven Cahill, was created to show just how wonderful and amazing the LGBTQ community is.  Donovan is driven by the principle that everyone deserves to be seen, to have role models, and to be represented in media.
In addition to "Steven's War," Donovan has written for CNBC and Yahoo Finance.  He expects to complete his MBA program at Seton Hall University in May 2021.