Member Spotlight – February 2020
Our Member Spotlight for the month of February is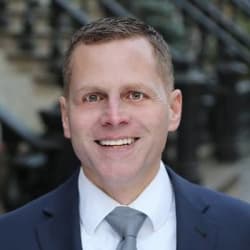 About Michael:
Michael McLaughlin is a Residential Real Estate Agent with Keller Williams Realty in Jersey City, New Jersey.
Michael has personally owned multiple properties, and therefore understands the range of emotions involved in each transaction.  As a realtor, he is committed to listening to each of his clients' needs, and guiding them through the process of selling and buying homes with great care and patience.
In his role as a realtor, Michael builds upon 17 years of experience in corporate retail, during which he learned from the best about how to leverage strengths and manage risks.  He also mastered the craft of marketing and the art of selling.
Michael made the decision to make Jersey City his home over 7 years ago, and has never looked back.  Living in Hudson County is one of the best decisions he has ever made, and he is certain that you'll feel the same way.