Gus Penaranda is a longtime member in the LGBT sports scene, and is actively involved with the International Gay & Lesbian Football Association (IGFLA) and the New York Gay Flag Football League (NYGFL) since 2000. He also enjoys volunteering and championing support for advocating the importance of mental health and wellness issues that the LGBT community faces.
In Penaranda's previous role as the PIO to the NJ Division of Consumer Affairs, he served directly under the former-Director Paul Rodríguez, who now serves as the U.S. Department of Health's deputy general counsel in President Joseph Biden's administration. 
Prior to this role, Gus served as the Chief External Relations Officer for the American Red Cross (ARC) of the New Jersey region in Princeton, where he designed dynamic programming, oversaw the organization's key awareness campaign rollouts, and served as the Latino Media spokesperson. Though deploying to both Florida and Texas for hurricane Irma and Harvey tested his skills as a bilingual communicator and disaster volunteer, his most rewarding work to date was during hurricane Maria and Puerto Rico. Working via satellite phone with ARC's North Jersey Regional CEO Ana Montero, they successfully provided information and directed resources to help those affected by the devastating hurricane during a time of almost total communication blackout. 
Gus earned a Master of Science degree in International Relations and Public Policy from William Paterson University of New Jersey; and a Bachelor of Arts degree in Political Science from William Paterson University of New Jersey.
He is a Paterson native and now resides in Jersey City.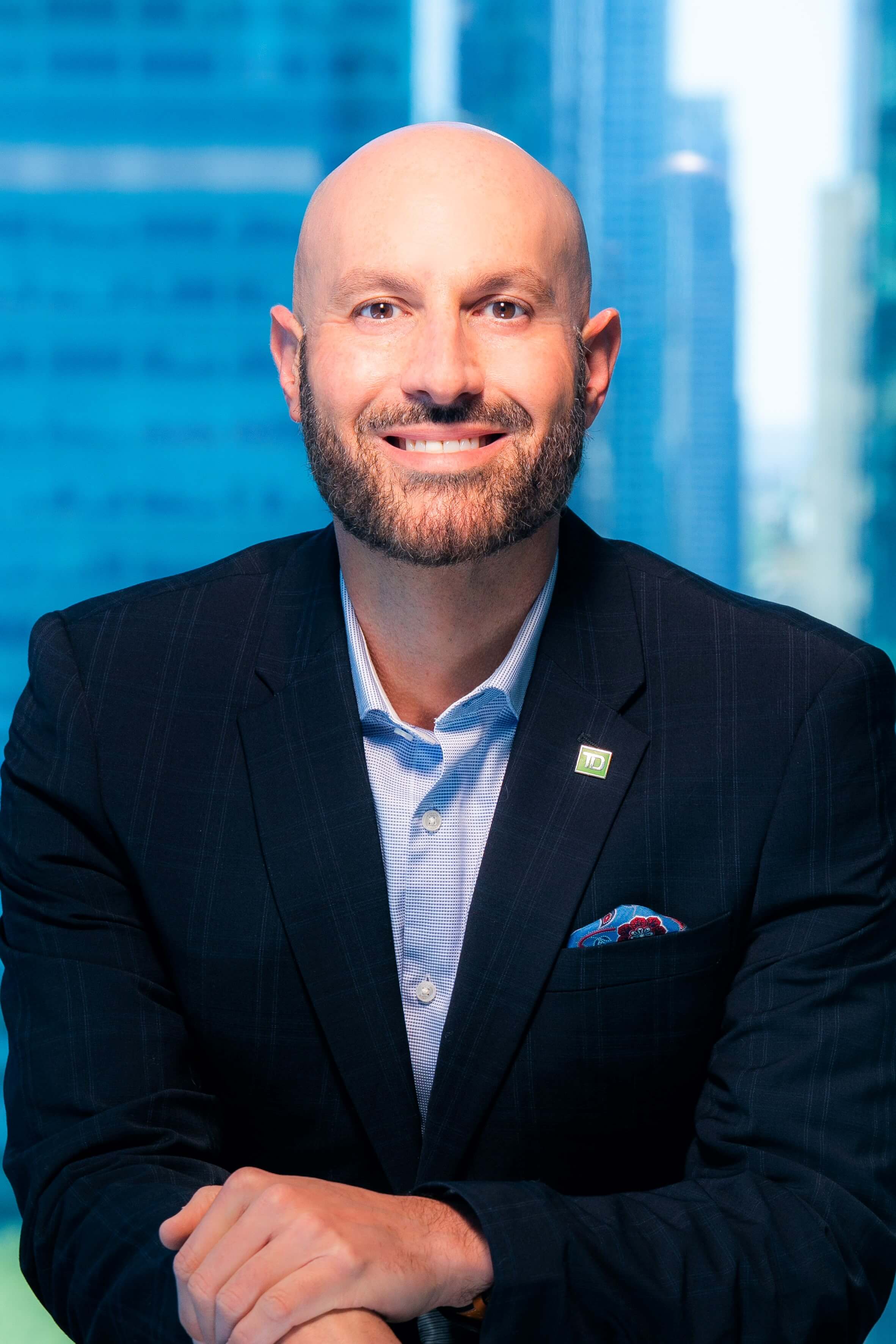 Steven Garibell
Steven Garibell, a New Jersey native, has spent over 20 years fostering banking relationships with the LGBTQ+ and Diverse Business community in New Jersey and New York. He currently leads the Community and LGBTQ+ Business Development efforts for TD bank with responsibilities not only for bringing the bank's services to diverse owned enterprises but also working to ensure that TD is the top employer of LGBTQ+ professionals in the industry. During his tenure at TD he has served in leadership roles in retail and commercial banking, served as the Lead for the Metro NY Diversity Council and as a member of the LGBTQ2+ Diversity Leadership team.
Steven is known in the community as a bridge builder, connecting customers, colleagues and community partners together to help bring economic empowerment opportunities all.   As part of his community outreach, he helps administer financial empowerment seminars, has served as a past board member for The Montclair YMCA, Hudson County Community College Foundation and the NJ Pride Chamber.  Steven is a strong supporter of Diverse Business Certifications and currently sits on the Certification Committee for the National LGBT Chamber of Commerce (NGLCC). 
In 2018 Steven decided to begin his entrepreneurial journey with a longtime friend, opening Hounds Town Bergen, a franchise of Hounds Town USA and the networks first location outside of Long Island.  Through the success of this business, he and his business partner opened a second location, Hounds Town Fairfield in August of 2021.  Through his franchises he is able to back to the community by helping support local animal shelters and rescues.
Animating Garibell' s career is the belief that everyone should have a chance to be successful, no matter what their background is. Based on that view, he works to drive positive change through working collaborations that enrich the lives of the LGBTQ community and its talented entrepreneurs and small business owners. An example of his community connecting work can be seen through his work with Lambda Vodka. 
Steven has been an honoree of City and State Responsible 100,   Gay City News Impact Awards, City and States Pride Power 100, Inaugural Edition of Crain's Notable LGBTQ New YorkersPolitics NY New York LGBTQ+ Power Playersand Politics NY Power Players in Corporate and Social Responsibility.
John Traier is a Certified Public Accountant (CPA), licensed in the State of New Jersey and is owner of his accounting firm, John M. Traier & Associates LLC.
John graduated with a Bachelor of Arts degree from Rutgers College (major in Economics) and a Master of Business Administration (major in Professional Accounting) from the Rutgers Graduate School of Management. He is a Deloitte alumni and served as Acting Commission of the NJ Department of Banking and then Director of the Division of Banking.
John was appointed to the Board of Directors in 2014.
"The LGBTQ community has always been a second home to me. When I discovered the NJ LGBT Chamber, I fell in love! Finally, a business networking group that was more than just an exchange of business cards; and much more than sitting in a dimly-lit room at 7 a.m. chowing down on a stale bagel, waiting in hopes of a single referral. This was the family feel I have always looked for, and the connections I have made even during quarantine are long-lasting. I'm thrilled to use my position as VP of Membership to help grow the reach of the Chamber and have a real impact on the LGBTQ business community." — Jacob
Jacob Meola, a New Jersey native, has been known to do a little bit of everything throughout his 33 years on Earth. He is known to many as Jake of All Trades and wears many hats. An entrepreneur since birth, Jake opened an online second-hand bookstore during the pandemic and enjoys getting books off the shelf and into the hands of readers for a fraction of the cost. You can also make donations to the bookstore if you have books that are cluttering up your home.
An avid artist, Jake has taken numerous classes and won awards for his fine arts skills through JacobAlex Creations, a visual arts company that makes commissioned paintings and drawings. To see his paintings and drawings, view his gallery.
Truly living up to his name, Jake does a myriad of other things including protecting individuals, families, and small businesses with Legal Shield and ID Shield. An innovative company that has put the power of a lawfirm within reach at a fraction of the cost, empowering previously underserved communities and providing equal access to your rights.
He is also a karaoke DJ, actor, and avid networker. View his events calendar to find networking and entertainment near you.
Andréa M. Garcia is the Managing Partner and Co-Founder of COMMS/NATION LLC, an award-winning full-service boutique Public Relations + Creative Graphic Design agency headquartered in Weehawken, New Jersey. She serves as Board of Director and VP of Marketing for the New Jersey Pride Chamber of Commerce, appointed by the Board in 2021.
She has a decade of experience crafting award-winning communications campaigns in top-level PR agencies for clients who are: Fortune 500 companies, Non-Profit Organizations & Foundations, Private Equity, High-Stakes Litigation, Sensitive Crises Issues, and is a trusted-advisor to entrepreneurs and their portfolio companies. She's a sought-after consultant to larger PR agencies on media relation strategies. Former social reporter for the Pocono Record and interned at Mental Floss Magazine.
Andrea earned a Bachelor of Arts degree in Journalism and minored in Anthropology from Franklin Pierce University in New Hampshire. In 2010, she dual-studied Philosophy and International Relations in Athens, Greece at the Hellenic American University, and brief IR mass comm stints in Egypt, Romania, and Turkey during the Arab Spring. She is an alumna of both the Rising Tide Capital's entrepreneurship program and the Women's Center for Entrepreneurship Corporation, two of New Jersey's non-profit entrepreneurship programs.
BEQ Pride Magazine named Andrea to its 2023 LGBTQ+ Leaders Under 40 list, and in the same year was accepted to the 2023 cohort for the New Leaders Council of New Jersey. Her PR work on high-profile litigation cases was designated Band-2 by the UK's Chambers & Partners as Professional Advisers: Litigation Support in 2018.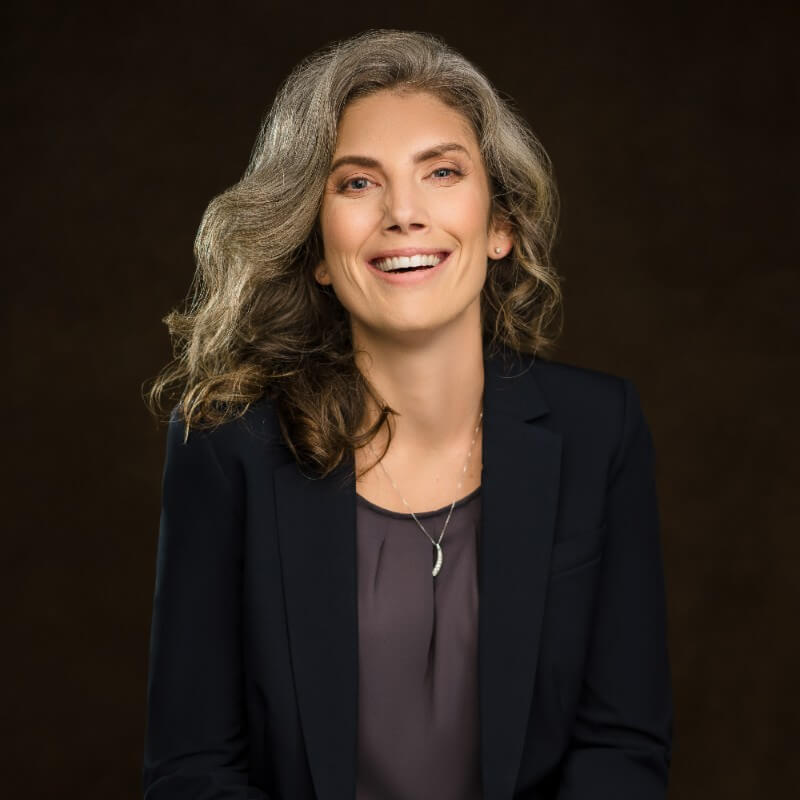 Stephanie Lokker
Stephanie E. Lokker is the CEO and founder of Lockerbie & Co., a management consulting firm that specializes in providing solutions from strategy through execution headquartered in Passaic, NJ.
Stephanie brings more than 15-years of experience in procurement, change management, organizational behavior, and supplier diversity; and is a former Big 3-and-Big 4 consultant. She opened her own firm, Lockerbie, in 2019, where she manages a team of consultants who solve complex business problems for their Fortune 500 and private equity clients.
Her business currently holds 15 diverse-supplier certifications in both the state and federal level.
She earned her Master of Science in Supply Chain Management from Rutgers University in Newark, N.J., and a Bachelor of Arts in Anthropology from Montclair State University in Montclair, N.J.
She was appointed to the NJ Pride Chamber's Board of Directors in December 2021 as the VP of Supplier Diversity and Certification.
Victor Peter Rodriguez moved to NYC from South America at an early age. He attended Bernard Baruch College and graduated with a BBA specialized in International Marketing Management. Victor Peter worked at a luxury retail store chain prior to his banking career, transitioning into a fast track management program at HSBC where he worked for 9 years.
He then worked at Deloitte and then transitioned to TD Bank at The HUB and now manages one of the most prestigious and Largest Stores in his footprint in our Pequannock Store in New Jersey.   Passionate about team building and community service, he strongly believes about creating a positive open and inclusive work environment for his employees and excellence in customer service for his clients.
Victor Peter was appointed to the NJ LGBT Chamber's Board of Directors in December 2021 as the VP of Administration.
Founding Board Members & Past Presidents