Member Spotlight – October 2019
Our Member Spotlight for the month of October is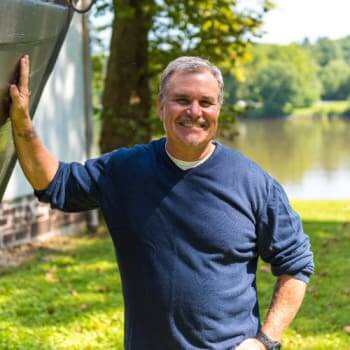 About Kevin:
Kevin McPheeters is a real estate agent with Callaway Henderson Sotheby's Real Estate, a real estate firm based in Princeton, New Jersey.
Kevin began his real estate career in Boston in 1993, after enjoying the process of purchasing his first home.  In the Boston phase of his career, he gained experience in a variety of markets while learning the sales process from the ground up, and earning a degree from the Graduate of Realtor Institute (GRI).  In 2002, he relocated to Bucks County, Pennsylvania, where he renovated his new home and began the design company that he continues to operate today, Chapel Road Design.  Today, he draws upon all of this experience to assist clients with real estate purchases and sales, as well as home stage consulting and online presentation.
Licensed in both NJ and PA, Kevin assists clients on both sides of the Delaware River, and is actively involved with local and state real estate associations.
Kevin encourages all NJ LGBT Chamber members to reach out to discuss their real estate needs!